Custom Websites & Brand Strategy
Powerfully branded websites that convert organic traffic into consistent sales.
For the creative entrepreneur who dreams big.​
Custom Websites for Entrepreneurs
You're a leader with big ideas and an even bigger work ethic.
You're on fire for what you do and nothing will stop you from achieving your goals. But there's something holding you back: your branding & website.
It's time to invest in a custom website that reflects your unique brand and showcases your offerings.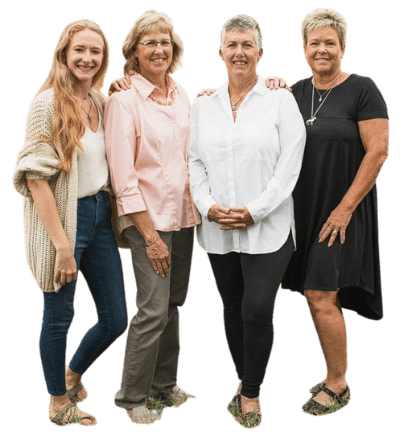 You're passionate about your business...
...we're passionate about helping you turn your passion into your profession with a website that wows—and works.
You have a story to tell and we want to help you share it with the world! We work with you one-on-one to create a website and brand strategy that turns your small business into a force to be reckoned with.
With our streamlined process, you'll know exactly how to connect with your dream clients so you can grow your business and create the life of abundance you've always imagined.
See what our happy clients say about us!
Since 1995, we've helped dozens of businesses just like yours get results.
They built a beautiful website for me that is so easy for users to navigate, book appointments and view the galleries. The WoW! team is very talented and always super responsive and attentive to our needs. A pure pleasure to work with!
Great to work with! They made our website look very professional. Easy to navigate and update. Thanks so much!!
Putting together a website is a task, finding the right... company is even more complex... they were extremely helpful... impeccable service quality and timing. Very knowledgeable and pays close attention to details... we are extremely pleased.
Professional and fun to work with. Excellent services and deliverables. Would highly recommend!
My website is fantastic! The details and all the added features benefit my club in many ways. Viewing all the options are easy and function well... I have recommended this business to many others and they are just as pleased.
The team is extremely easy to work with and full of great ideas to better advertise our business!
...money well spent! ... (our website) is one less thing for me to remember and it gives great peace-of-mind knowing it's being handled!
I told them what I needed on my website and how I wanted it to work...we started from scratch and they made it happen!
They went beyond the call of duty! I am very grateful for their professionalism, patience, and the positive impact you have had on my business!
What can I say, oh... WOW! Many thanks for accomplishing this fabulous update!
I have been with WoW! since 2013 and it's been great! Good ideas and very helpful!
Start before you're ready.
Our design process makes it easy to build your online presence with a brand that stands out.
Fill out our contact form to request a Clarity Call. We'll learn more about your business and your digital marketing needs. This way, we can determine if we're the right team for the job.
This crucial step helps us determine exactly what we need to build a website that works for you. It ensures we are on the same page and provides you with an exact estimate for the build.
Approve your Project Plan and we handle your website from draft to launch. We'll work together to make it perfect and take care of all of the behind-the-scenes stuff you don't have time for.
You need support to run a smart business.
After your website launches, we continue to stand by your side thanks to your built-in Care Plan.
Your website is one of your most important marketing tools and we want to make sure it always looks its best. Our Care Plan includes monthly updates, security monitor, and expert support so you can have peace of mind and focus on your business.
What's included in your Care Plan?
Take the first step today.
Custom websites packages start at $190/mo.
We take on limited clients to guarantee the highest quality personalized service. Now interviewing for Fall 2023.
With us, you'll always have a team of real people to support you.
Digital marketing experts.
Our team of website experts has the skills and experience to help you reach new heights.
We love to be friends with our clients and provide personalized service that is unmatched!
Woman-owned small business.
We know firsthand the challenges you face as an entrepreneur and are uniquely positioned to help you succeed.
With decades of experience, we know what it takes to get results and share our proven process with you.
Every business is different and we're here to help you get the online presence that you deserve.
Beautiful, effective design.
We create websites that not only look great but also reflect your unique brand and help you achieve your business goals.
Let's take your business to the next level with a website strategy that reflects your unique value.