Custom WordPress Websites
A beautiful, effective website that clarifies your brand's message and coverts traffic into sales.
We make it simple for you to launch, grow, expand, and scale your business at your own pace with our monthly website subscription plans.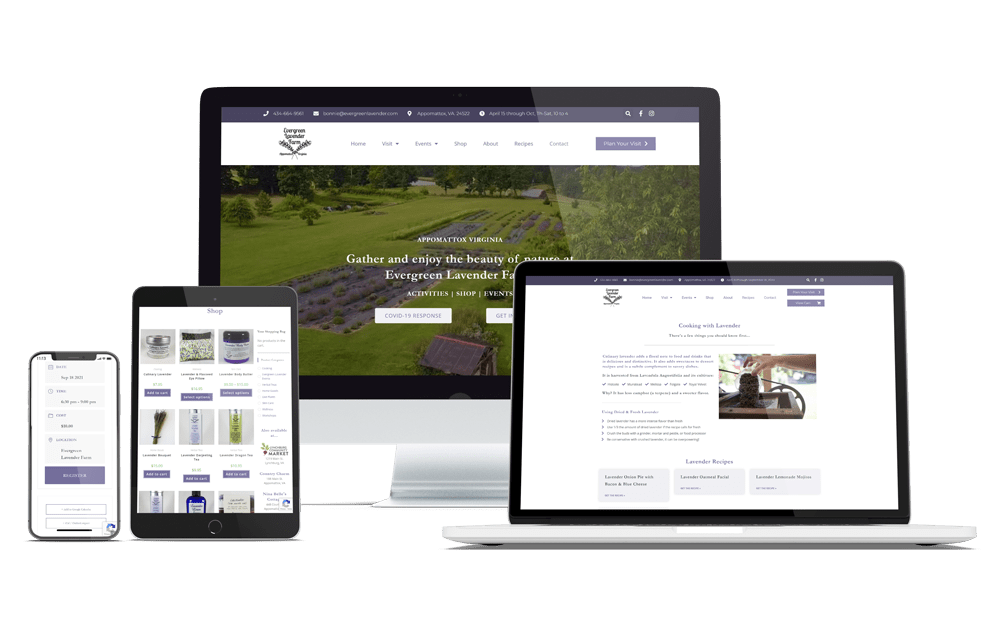 Recent Web Design Projects
Your website should work for you.
So here's how we make that happen.
Custom Web Design Pricing
Monthly Website Subscription Plans
Make the stress of launching your new website so much easier by paying monthly instead of upfront!

The best part? The design and upkeep is all included! Your website gets built, launched, and stays current!
Launch today starting at...
$
179
per month for 18 months
These are available for higher subscription plans or a la carte.
They built a beautiful website for me that is so easy for users to navigate, book appointments and view the galleries. The WoW! team is very talented and always super responsive and attentive to our needs. A pure pleasure to work with!
Great to work with! They made our website look very professional. Easy to navigate and update. Thanks so much!!
Putting together a website is a task, finding the right individual or company is even more complex. We recently worked with WoW! to update our website for our public safety customers and COVID-19 safety and they were extremely helpful and had impeccable service quality and timing. Very knowledgeable and pays close attention to details. Overall, we are extremely pleased.
Professional and fun to work with. Excellent services and deliverables. Would highly recommend!
My website is fantastic! The details and all the added features benefit my club in many ways. Viewing all the options are easy and function well... I have recommended this business to many others and they are just as pleased.
The team is extremely easy to work with and full of great ideas to better advertise our business!
...money well spent! ... (our website) is one less thing for me to remember and it gives great peace-of-mind knowing it's being handled!
I told them what I needed on my website and how I wanted it to work...we started from scratch and they made it happen!
They went beyond the call of duty! I am very grateful for their professionalism, patience, and the positive impact you have had on my business!
What can I say, oh... WOW! Many thanks for accomplishing this fabulous update!
I have been with WoW! since 2013 and it's been great! Good ideas and very helpful!
Finally launch your website!
Attract your dream client & convert traffic into sales.